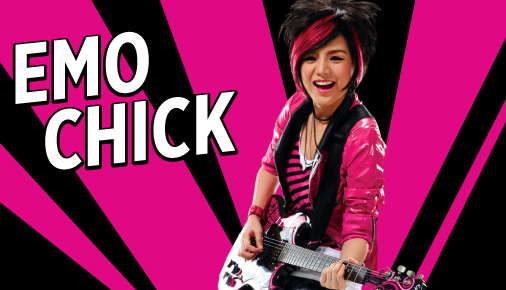 NAME: Emo Chick
AGE: 21
HEIGHT: 165cm
MUSIC: Emo of course!
LOVE: Playing her guitar
Emo Chick is an Emo Chick. She loves to punk out, has a cool, care free attitude and is the leader of the band. She was born to be sick, in fact she's so cool, she came into this world dressed in leather and with pink hair! Watch her eyes sparkle and her hair glow every time she feasts on a bowl of Xcite Tum Yum Shrimp. Awesome!
Favourite Things
Fashion (emo style)
Party Animal
Loves Poetry
Converse Shoes
Loves Japanese Animation